[ Collected Editions ] [ Front Page ]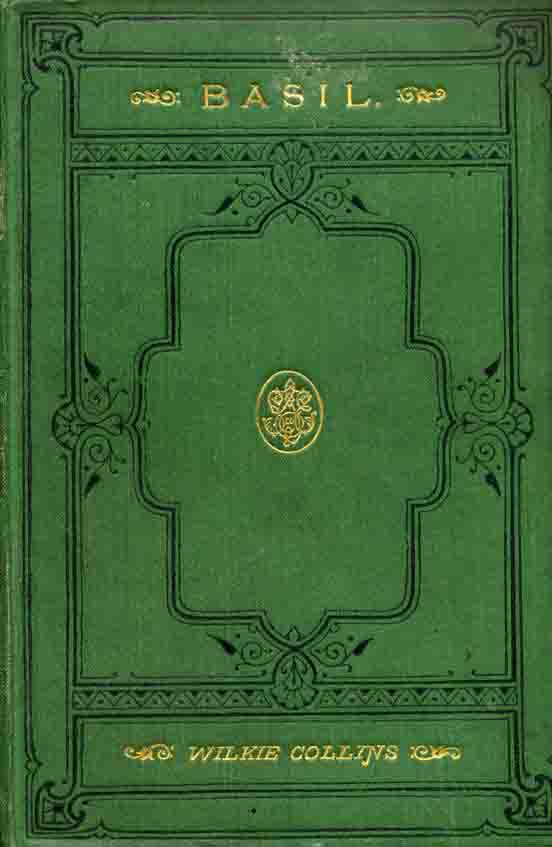 1871 New Edition of Basil
Smith, Elder was a London publishing firm noted for its association with many of the foremost writers of the day, including the Brontes, Ruskin, and Thackeray. Founded by George Smith (1789-1846) and Alexander Elder (c. 1790-1876), the firm began as booksellers and stationers in Fenchurch Street, moving to 65 Cornhill in 1824. It was also involved in agency and banking with a strong Indian connection. In 1833, Smith, Elder started 'The Library of Romance', original works in one volume at 6s, the first of a number of attempts by publishers to reduce the price of fiction, already dictated by the circulating libraries.
George Smith II (1824-1901) became sole head of the firm in 1846, moving to Waterloo Place in 1869. He was renowned as an honourable, hardworking and astute businessman, backing his judgement by offering authors generous payments. Smith founded the Cornhill in 1860, the Pall Mall Gazette in 1865 and launched the Dictionary of National Biography in 1882. The firm was absorbed by John Murray in 1916.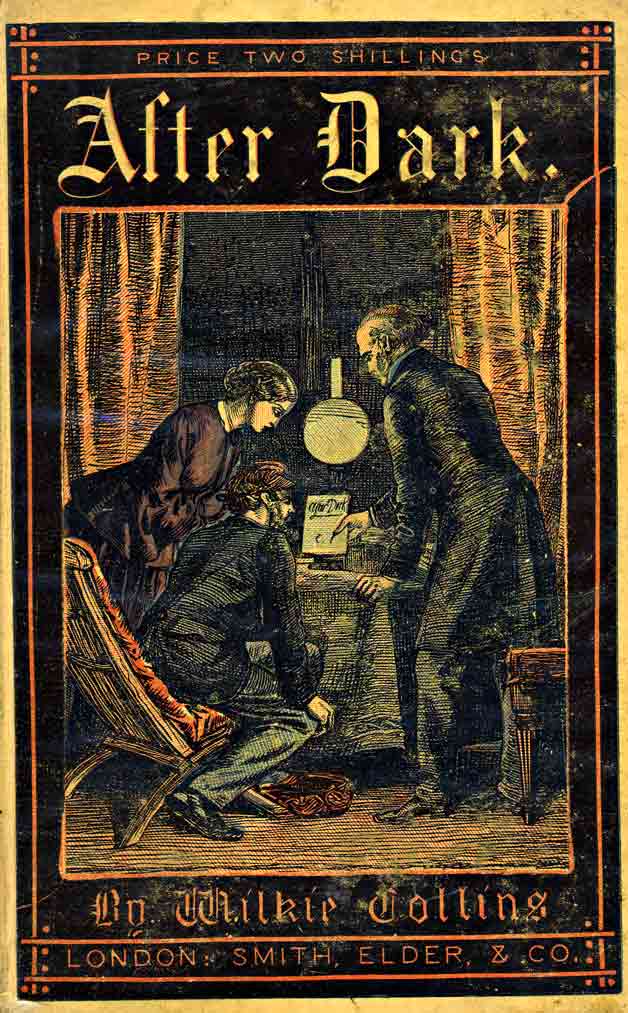 Collins was first introduced to Smith by Ruskin, with a view to publishing Antonina. Smith declined, not wanting a classical novel, but issued After Dark in 1856. Smith always regretted missing The Woman in White. After a few instalments of the serial, in January 1860, Collins received an offer from Sampson Low. He had promised Smith the opportunity of bidding for the book and wrote to him accordingly. Smith asked his clerks but none of them was familiar with the serial. He therefore dictated a hasty note offering a modest £500 and rushed off to a dinner party where he learned that everyone was raving about The Woman in White. He subsequently claimed that had he known this he would have multiplied his offer fivefold.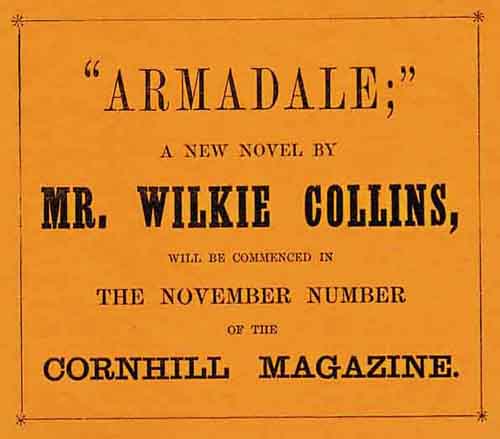 Advertisement for the serial publication of Armadale
Smith was also unsuccessful in obtaining No Name, succeeding only in pushing up the price paid by Low to £3,000. Still determined to publish Collins, he secured Armadale for The Cornhill with an offer of £5,000, the largest sum at that time paid to any novelist except Dickens. Smith, Elder also published for Collins the dramatic version of Armadale (1866) in an edition of twenty-five copies.