SAMPSON LOW
[ Collected editions ] [ Front page ]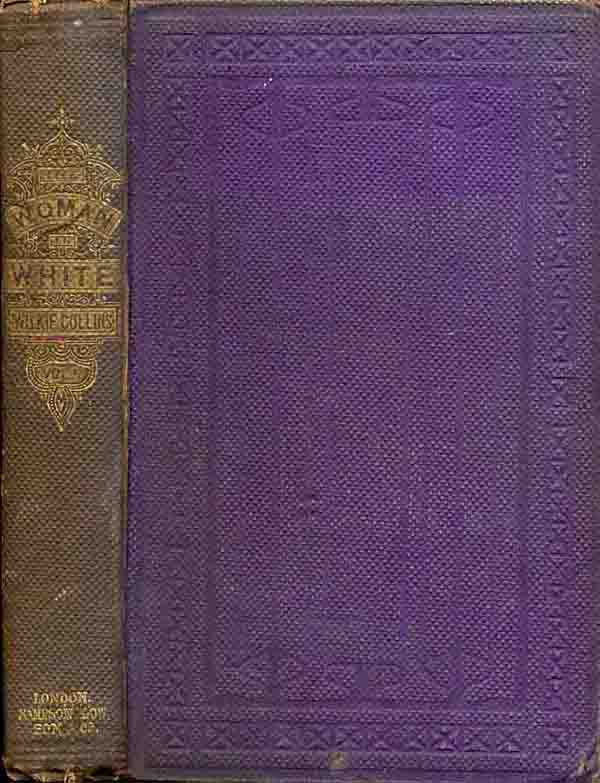 The Woman in White, Sampson Low 1860
Sampson Low (1797-1886) was a London publisher of general literature. Low originally worked at Longman and then in 1819 set up a bookshop, circulating library and reading room in Lambs Conduit Street. He sold the library in 1849 and established in Fleet Street a partnership with his eldest son, Sampson Low Junior (1822-1872). They moved to larger premises in Ludgate Hill in 1852 and the partnership was joined by Edward Marston in 1856. Apart from Collins, the firm published Bulwer-Lytton, Charles Collins, Mrs Gaskell, James Payn and Charles Reade. From 1837, Low issued the Publishers Circular which continued as the English Catalogue of Books. He also became the English literary agent for Harpers. Low was a noted philanthropist and instrumental in establishing the forerunner of the London Fire Brigade. He was also a fierce opponent of underselling books.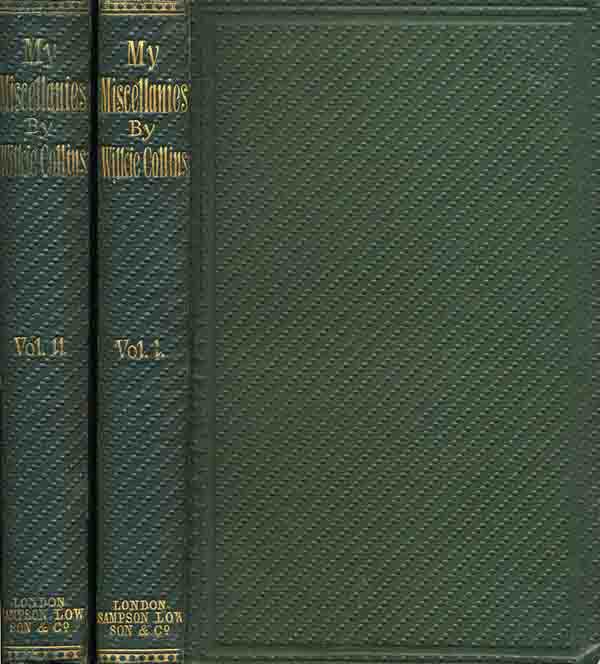 My Miscellanies, Sampson Low 1863
The firm altogether issued eight titles by Collins. Starting in January 1860, they outbid Smith, Elder for the immensely successful publication of The Woman in White. They secured his next novel, No Name (1862), against strong competition, paying Collins £3,000. They were accused by Charles Reade of forcing large quantities on the circulating libraries to recoup their expenses. The following year, 1863, they published My Miscellanies.
In November 1860, Collins favoured Sampson Low over Hurst & Blackett who had offered an identical sum to publish a cheap edition of his novels. Sampson Low issued, Antonina, Hide and Seek, The Dead Secret and The Woman in White in 1861; Basil and The Queen of Hearts in 1862. They were advertised as 'The Novels and Romances of Wilkie Collins (Revised with New Prefaces by the Author). Cheap and Uniform Edition; handsomely bound in cloth, with Vignette Illustrations.' The steel engravings were by John Gilbert and all but Basil are the first editions in one volume. They were subsequently included in 'Low's Favourite Library of Popular Books', together with No Name in 1864.
The Woman in White
The Dead Secret

John Gilbert illustrations to 'The Novels and Romances of Wilkie Collins'
[ Collected editions ] [ Front Page ]