[ Publishing History ] [ Front Page ]
[ Black Cottage ] [Family Secret ] [ Dream Woman ] [Mad Monkton ] [ Dead Hand ]
[ Biter Bit ] [ Parson's Scruple ] [ Plot in Private Life ] [ Fauntleroy ] [ Anne Rodway ]
| | |
| --- | --- |
| | |
| 1879 Chatto & Windus yellowback | 1872 Smith, Elder edition in limp cloth |
Collection of ten short stories set within the connecting narrative of 'The Queen of Hearts'. Dedicated to Emile Forgues. 'The Queen of Hearts' is the school nickname of Jessie Yelverton who arranges to stay for six weeks with her elderly guardian, Griffith, a retired lawyer. Griffith lives with his two brothers, Owen the clergyman and Morgan the doctor, in an isolated house in South Wales. Griffith's son, George, is in love with Jessie and the three brothers set out to delay her departure for ten days so that George can propose on his return from the Crimean war. In a kind of Arabian Nights story-telling, the three brothers draw on their professional experiences to entertain their young guest with a different story each evening:
Brother Owen's Story of The Black Cottage
Short story originally published as 'The Siege of the Black Cottage' in Harper's New Monthly Magazine, February 1857.
Bessie is a stonemason's daughter left alone in her cottage on the moors one night to look after a valuable pocket-book. She successfully protects herself, the money and Polly, the cat, from two violent burglars. An early example by Collins of a courageous and resourceful female character.
Brother Griffith's Story of The Family Secret
Short story originally published as 'Uncle George; or, the Family Mystery' in The National Magazine, November 1856.
Charley, the narrator, spends many years trying to discover the family secret from his relatives. He finally learns by chance that his beautiful young sister died when Uncle George, a doctor, performed a rash operation to remove an unsightly tumour from her neck.
Brother Morgan's Story of The

Dream Woman

(The Ostler)
Supernatural short story originally published as 'The Ostler', second part of 'The Holly Tree Inn', the Extra Christmas Number of Household Words for December 1855. It was adapted by Collins for his reading tour of America and enlarged within a narrative framework for The Frozen Deep and Other Stories (1874).
Isaac Scatchard, an itinerant ostler, wakes on the night of his birthday to see the apparition of a woman trying to stab him with a clasp knife. Seven years later he marries Rebecca Murdoch, against the wishes of his mother who recognises her from Isaac's description as the dream woman. Rebecca takes to drink and fulfills the prophecy by attacking him on his birthday. She disappears and Isaac can never again sleep at night for fear she will return to kill him.
Brother Griffith's Story of Mad Monkton
Short story with supernatural overtones first published as 'The Monktons of Wincot Abbey' in Fraser's Magazine, Nov--Dec 1855. The story was originally offered to Household Words in 1853 but declined by Dickens who thought the theme of hereditary madness unsuitable for a family magazine.
The Monktons are a reclusive, ancient family afflicted by hereditary insanity. The young Alfred Monkton is obsessed by a family curse and haunted by the ghost of his uncle, killed in a duel. Alfred delays his marriage in order to travel to Naples to search for the body, convinced that he will be the last of the line if his uncle is not buried in the family vault.
The decomposing corpse is eventually discovered outside a Capuchin convent. Sealed in a lead coffin, it is taken by sea for burial in England but a violent storm sinks the ship and the coffin is irretrievably lost. Monkton dies of brain fever and, last of the line, is buried in the family vault where one niche remains empty, that intended for his uncle.
Brother Morgan's Story of The Dead Hand
Short story originally published as 'The Double-Bedded Room' in Household Words, 10 October 1857; it forms the second chapter of 'The Lazy Tour of Two Idle Apprentices'. It was possibly based on an anecdote in J. G. Lockhart's Life of Sir Walter Scott (Edinburgh, 1837-38). The physical description of the 'dead' man, however, was that of a doctor's assistant Collins and Dickens met on their tour. Collins later used his strange appearance for the character of Ezra Jennings in The Moonstone.
Arthur Holliday arrives in Doncaster during the busy September race-week. The only accommodation he can find is a shared room with a body occupying the other bed. His apparently dead companion revives in the night. He has an uncanny resemblance to Arthur and years later is found to be his illegitimate half-brother.
Brother Griffith's Story of The Biter Bit
Short story originally published as 'Who is the Thief?' in The Atlantic Monthly, April 1858. It is an early example of a humorous detective story, featuring a comically inept detective and other features of the genre.
Mathew Sharpin is seconded from his position as a lawyer's clerk to the Detective Police. He bungles an investigation into Mr Yatman's stolen banknotes while mistakenly pursuing an eloping couple. To the gratification of his superiors who have been promoted on merit, they are easily able to deduce from his rambling reports that the true culprit is the extravagant Mrs Yatman.
B
rother Owen's Story of The Parson's Scruple
Short story originally published as 'A New Mind' in Household Words, 1 January 1859.
The puritanical Reverend Alfred Carling marries privately Mrs Emily Dunbar. Several years later he learns that she is divorced and that he has innocently violated his own religious principals. Despairing but still in love, he leaves the country for missionary work in the South Seas only to die shortly after at sea.
Brother Griffith's Story of A Plot in Private Life
Short story originally published as 'A Marriage Tragedy' in Harper's New Monthly Magazine, February 1858. Also the title for the Tauchnitz edition containing five stories from The Queen of Hearts.
William, the narrator and faithful servant to rich widow, Mrs Norcross, tells the story of her unhappy second marriage to James Smith. A detective lawyer's clerk, Mr Dark, both confirms Smith's bigamous remarriage and, following his disappearance, proves Mrs Norcross and William innocent of murder. Dark also recovers jewellery stolen by the maidservant and establishes her guilt. William's amiable relationship with the experienced detective foreshadows that between Betteredge and Cuff in The Moonstone (1868).
Brother Morgan's Story of Fauntleroy
Short story originally published in Household Words, 13 November 1858, as 'A Paradoxical Experience'. Also included in Remember. A Keepsake, New York [1874] and in Readings and Recitations from Modern Authors, Chicago 1890.
Henry Fauntleroy (1785-1824) was the last man hanged in England for forgery. A middle-aged merchant, Mr Trowbridge, tells the other side of the story. The forger not only helped him as a young man start in business but also protected his interests when the bank that Fauntleroy ruined was forced to close.
Brother Owen's Story of Anne Rodway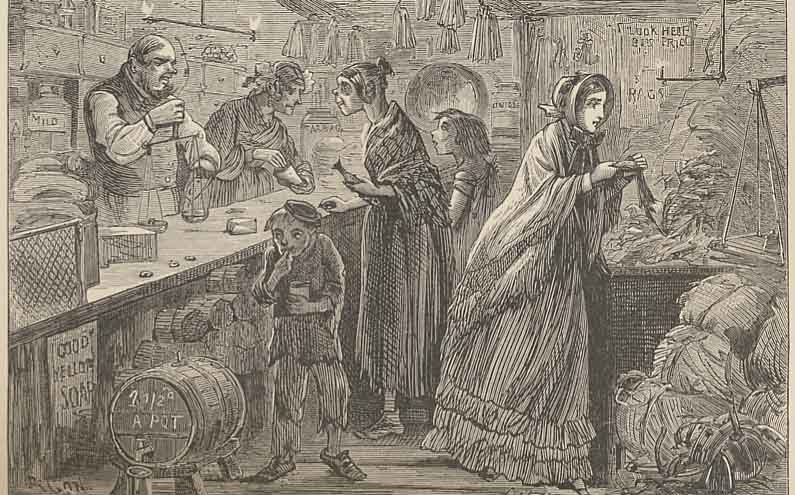 Short story originally published in Household Words 19-26 July 1856. It features possibly the first fictional female detective and an early example by Collins of episodic diary narrative. As in much of his work, there is a deformed character.
Set in 1840, Anne Rodway is a poor 'plain needlewoman' whose friend and fellow lodger, Mary Mallinson, is brought home mortally wounded by a blow to the head. Anne follows the clue of a torn cravat clutched in her dying friend's hand and sets out to discover the murderer. She is assisted by her fiancee, Robert, who has just returned from America and they bring to justice Noah Truscott, the perpetrator of the crime.
See individual stories.
3 volumes, Hurst & Blackett, London 1859. Grey-green cloth, covers blocked in blind, spines lettered in gilt, pale yellow end-papers. No half-titles. Published in October 1859.
Vol I (vi) [paged (iv)] + 314 pp. 16 pp publishers' catalogue, undated, bound in at end.
Sampson Low 1862 (with a frontispiece by J. Gilbert); Smith, Elder 1865-1874; Chatto & Windus 1875-1911 (with 8 illustrations by A. Concanen).
Harpers, New York 1859.