WILKIE COLLINS'S WOMEN
[ Front Page ] [ Wilkie Collins's Biography ] [ Wilkie Collins's Family ] [ Caroline Graves ]
MARTHA RUDD (1845-1919)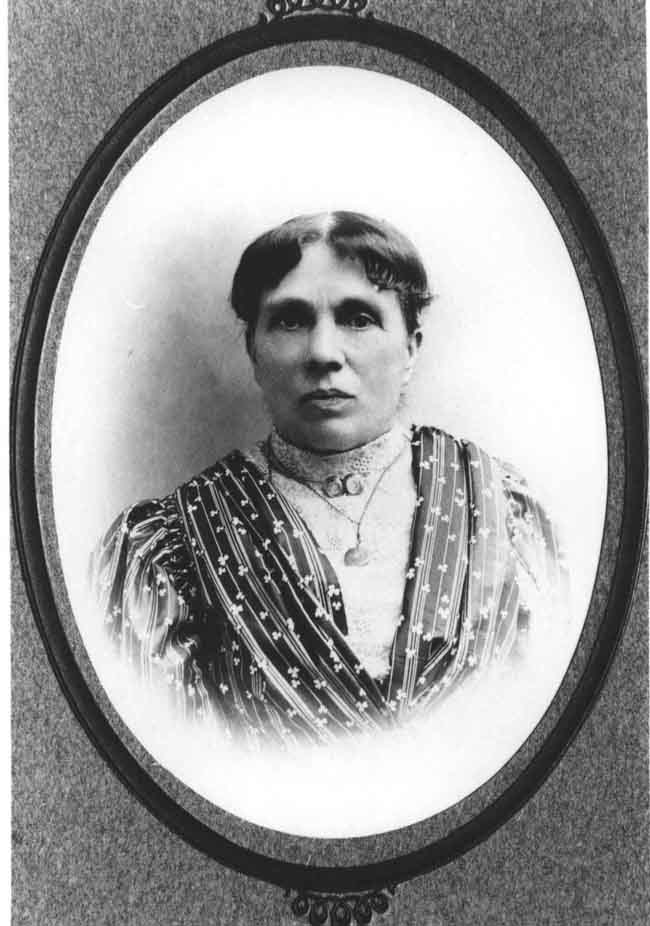 (Photograph from The Secret Life of Wilkie Collins by William Clarke)
The younger of the two women with whom Collins had long-term relationships; mother of his three children in what he described as his 'morganatic family'. Martha Rudd was born on 10 January 1845 in the Norfolk village of Martham. She subsequently lived in nearby Winterton, on the coast close to Great Yarmouth. Her parents were James Rudd (d. 1893), a shepherd, and Mary (nee Andrew) (1808-1888). Martha had four brothers and three sisters. In 1861 she and her elder sister, Alice, were working as servants for an innkeeper, John Bartram, who lived at 15 New Toll Gate, Runham (then a suburb of Great Yarmouth) and kept an inn at 16 Vauxhall Gardens, near the railway terminus.
| | |
| --- | --- |
| | |
| Gravestone of Martha Rudd's parents in Winterton Church | Modern map of Winterton |
Collins almost certainly met Martha during the summer of 1864 when she was nineteen and he had turned forty. He stayed at the Victoria Hotel in Great Yarmouth while researching locations for Armadale. The exact date when Martha came to London is uncertain but she was installed by Collins at 33 Bolsover Street by 1868. This is likely to have been connected with Caroline Graves' temporary departure from Gloucester Place during her brief marriage to Joseph Clow.
Wilkie and Martha, to give their liaison a degree of respectability, assumed the identities of Mr and Mrs William Dawson, the name given to their three children. Their first child, Marian, was born at Bolsover Street in July 1869 followed by Harriet in May 1871. In January 1874, during his American Reading tour, Collins learned that the landlord wished to sell the house. On his return, he moved Martha briefly to 55 Marylebone Road and then to a cottage at 10 Taunton Place, at the top of Gloucester Place and close to Hanover Terrace where Wilkie had lived in the 1850s. Martha remained here, listed in the Post Office Directory, for the next sixteen years. Their youngest child, William Charles Collins Dawson ('Charley'), was born in Taunton Place on Christmas day 1874. His birth was officially registered, as was by then required by law. The births of the two girls do not appear to have been registered.
Although the children were regular visitors to Gloucester Place, there is no evidence of Martha visiting the house. The two households also maintained their separate identities during Collins's regular summer visits to Ramsgate, though Charley stayed there with Wilkie and Caroline in 1885. Martha received a generous monthly allowance, but never took part in any of Collins social activities. Perhaps surprisingly, she claimed that she could have married Wilkie any time she wanted. When Collins died in 1889, Martha and the children did not attend the funeral and were represented only by a wreath. Collins's will explicitly recognised his children, and intended them to be well provided for. In 1890, when Taunton Place was redeveloped, Martha moved to Brondesbury and subsequently to Southend where she died. She is buried in the Sutton Road Cemetery (Grave number 2702, plot D). Martha tended Wilkie's grave after Caroline's death in June 1895.
[ Front Page ]