[ Front Page ] [ Wilkie Collins's Biography ] [ Wilkie Collins's Family ] [ Family Tree ]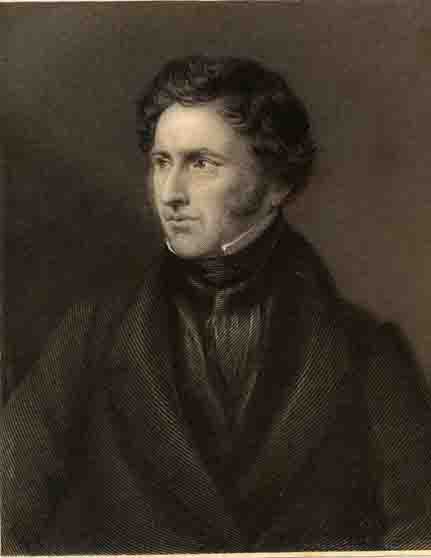 WILLIAM COLLINS, R.A. (1788-1847)
William John Thomas Collins was Wilkie Collins's father, a celebrated portrait and landscape painter. He was born on 18 September 1788 at Great Titchfield Street, London, the elder son of William and Margaret Collins. He showed early artistic promise and was for a time an informal pupil of his father's friend George Morland. In 1807 he was admitted to the Royal Academy Schools and in the same year had two landscape paintings hung in the Summer Exhibition. In 1809 William Collins won the Academy silver medal for drawing in the life school and was just beginning to earn a modest income from painting when his father died bankrupt in 1812. Over the next ten years William Collins steadily consolidated his artistic position. In 1814, the year in which he met his future wife, he was elected an Associate of the Royal Academy and in 1818 sold a landscape painting to the Prince Regent. In 1820 William Collins became a full Academician and in 1822, while in Scotland to record the visit of King George IV to Edinburgh, he at last married Harriet Geddes, against his mother's wishes.
William and Harriet at first lived with his mother and brother, Francis Collins, at 11 New Cavendish Street, the birthplace of William Wilkie Collins. The married couple moved in 1826 to Pond Street, Hampstead, where their younger son Charles Allston Collins was born. In 1829 they moved to Hampstead Square and the following year settled at 30 Porchester Terrace, Bayswater. During these years William Collins travelled throughout England, usually leaving his family at home, visiting patrons and painting both portraits and landscapes. In 1836, however, in order to broaden his artistic experience, he took his wife and sons abroad for almost two years, travelling through France and Italy.
On their return the family moved first to 20 Avenue Road off Regent's Park, then to 85 Oxford Terrace Bayswater, and finally in 1843 to 1 Devonshire Terrace, Bayswater. William Collins's studio in this house was minutely described in Hide and Seek.
In the summer of 1842 William Collins visited Scotland with his 18 year old son Wilkie, travelling through the Highlands and Shetland. William was already ill with heart disease and resigned his appointment as Librarian of the Royal Academy in 1845. He died on 17 February 1847, having had the satisfaction of seeing his elder son show promise as a writer and his younger accepted as a student at the Royal Academy Schools.
William Collins was often accused of snobbery and obsequiousness, but he was generally respected by his friends and acquaintances. These included writers such as Coleridge and Wordsworth, as well as painters like Sir David Wilkie after whom Wilkie Collins was named. William was an affectionate father and husband, and a conscientious and hardworking painter, competent rather than inspired. However, he was often bewildered by his ebullient elder son, Wilkie, who in turn disliked his father's anxious snobbery, later satirized in A Rogue's Life. Wilkie also opposed his father's evangelical religious fervour, a cause of conflict which is recalled in the early scenes of Hide and Seek. Memoirs of the Life of William Collins Esq., R.A., (1848) was Wilkie Collins's first published book.
[ Top ] [ Front Page ] [ Wilkie Collins Biography ] [ Wilkie Collins's Family ] [ Family Tree ]