MEMOIRS OF THE LIFE OF WILLIAM COLLINS, ESQ., R.A.: WITH SELECTIONS FROM HIS JOURNALS AND CORRESPONDENCE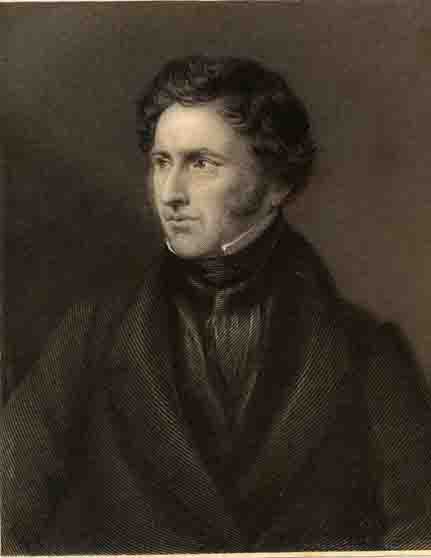 William Collins, R.A.
The Memoirs was Collins's first published book, a biography of his father published in 1848. It was dedicated to Sir Robert Peel, a valued patron of William Collins.
William Collins had always intended his biography to be written by his son. The journal for 1 January 1844 records "As I think it quite possible that my dear son, William Wilkie Collins, may be tempted...to furnish the world with a memoir of my life, I purpose occasionally noting down some circumstances as leading points, which may be useful."
The twenty-three year old Collins was at work on Antonina the evening his father died on 16 February 1847. He put the novel to one side, noting on the manuscript: "Thus far have I written during my father's lifetime - This portion of Chapter 3rd was composed on the last evening when he was alive." As a mark of respect he left the remainder of the page blank, resuming the story on 25 July 1848. In the interval, Collins wrote the Memoirs in chronological fashion reaching 1815 by May 1847 and completing the book a year later. The biography draws on William Collins's Journals, correspondence and notes. Collins's introduction also acknowledges the help of his father's friends and the literary advice of Alaric A. Watts. The book gives some insight into Wilkie's formative years while describing William Collins's early struggles, his artistic career, his family and friends, and his travels in England, Scotland and Europe. There are also detailed descriptions of his paintings.
The Memoirs received generally good notices from the Observer, the Athenaeum, Westminster Review and Blackwoods Magazine. Maria Edgeworth praised the clear and unaffected style, and the absence of eulogy. Walter de la Mare later called it "a remarkable book...for its endearing loyalty and affection, its modesty, insight, judgement, dignity, and quiet and sedate style."
For Wilkie Collins's correspondence with the American writer, R. H. Dana, and the painter, George Richmond, see Parrish and Miller's Wilkie Collins and Charles Reade, London 1940.
| | |
| --- | --- |
| | |
| The Shrimper's Return | Visiting the Puppy |
PUBLISHING HISTORY
Serialisation
None
Book Publication
2 volumes, Longman, Brown, Green, and Longmans, London 1848. Purple-brown cloth, covers blocked in blind, spines lettered in gilt, cream end-papers. No half-titles. Volume I has an engraved portrait of William Collins after Linnell and illustrated title with vignette of The Shrimper's Return; volume II has illustrated title with vignette of Visiting the Puppy. Variant in grey-blue cloth with different blocking and lettering and the illustrated titles in volumes I and II reversed. Published in November 1848.
Vol I xii + 348 pp. 32 pp publishers' catalogue dated 29 April 1848 bound in at end
Vol II vi + 354 pp
The only other edition is a facsimile by E. P. Publishing, 1 volume, Wakefield 1978. Useful for its added index of names and places.
[ Back to Main Works ] [ Back to Front Page ]