THE FALLEN LEAVES: First Series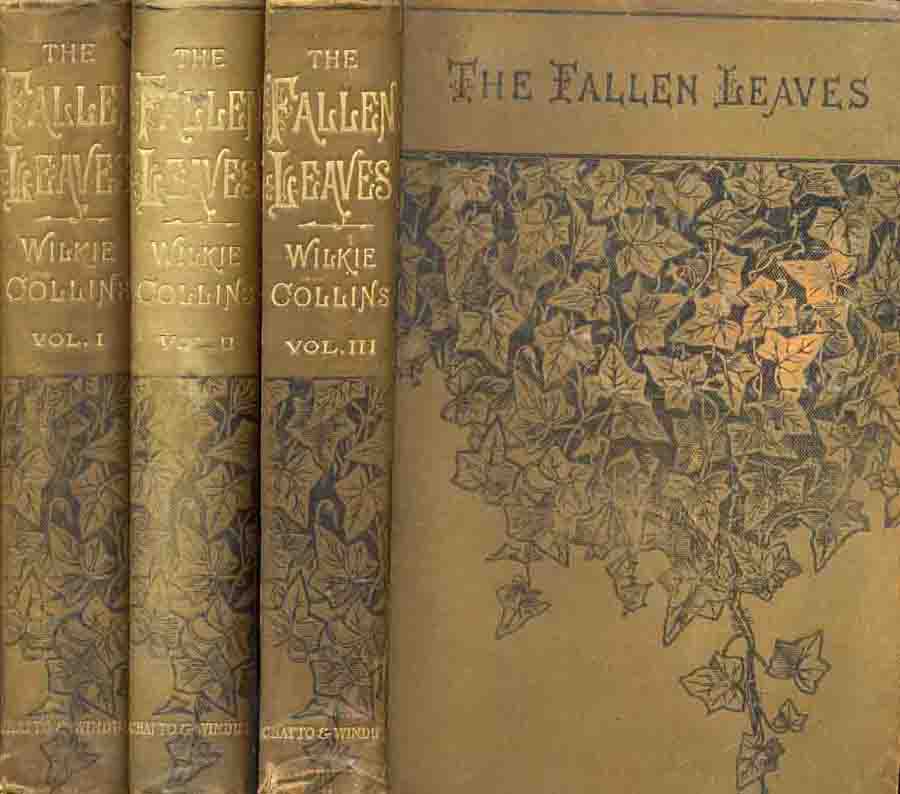 1879 Chatto & Windus first English edition
Wilkie Collins's novel was published in 1879 and dedicated to Caroline Graves. The 'Fallen Leaves' of the title are 'The people who have drawn blanks in the lottery of life...the friendless and the lonely, the wounded and the lost'. The novel was not well received and a planned Second Series, showing an unconventional marriage failing because of outside pressures, was never written.
The novel follows the fortunes of four women, all in one way or another 'fallen leaves', who are linked by their relationships with the hero, Amelius Goldenheart, and also by secrets from the past. Their histories are looked at from two perspectives: that of the ruthless capitalist society of England in which they live, and that of the Christian Socialism of the hero who has been brought up in a Utopian community in America. Collins modelled his description on the Oneida communities of New England, in which sexual relationships were not restricted to marriage but had to be sanctioned by the elders. One of the leading themes of the novel is the difficulty of creating relationships between men and women which are neither hypocritical nor exploitative. Unfortunately the novel is not well constructed, and the importance of Collins's message is lost in a convoluted and extravagant plot. It relies heavily on coincidence and the writing is moralistic and melodramatic.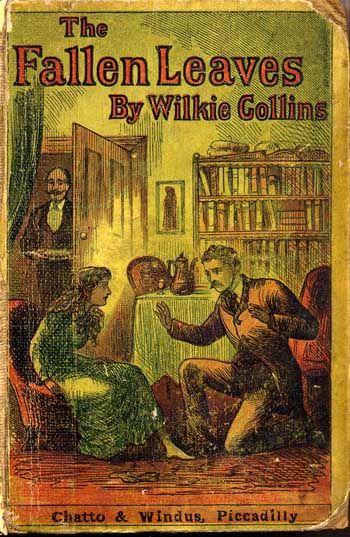 1892 Chatto & Windus yellowback
Amelius Goldenheart is in exile from his Utopian community because of an unsanctioned relationship with an older English woman who has suffered some mysterious tragedy in her earlier life - she is the first of the 'fallen leaves'. He comes to London with a letter of introduction to the villainous John Farnaby, and is captivated by Farnaby's niece Regina to whom, after some complications, he becomes engaged. Mrs Farnaby, a woman who 'lives in some secret hell of her own making, and longs for the release of death' enlists his help to look for the illegitimate daughter she lost sixteen years earlier. Farnaby had seduced his employer's daughter in order to force her into marriage and further his own career, but when the baby was born he kidnapped it and gave it to a baby-farmer.
On the streets of London, Amelius is accosted by a sixteen-year-old prostitute, Simple Sally, and takes her home with him to save her from a life on the streets. They live together as brother and sister but when Regina discovers her presence, she rejects Amelius, breaking off their engagement. Sally turns out to be Mrs Farnaby's long-lost child and they are reunited at Mrs Farnaby's deathbed. Amelius and Sally then marry. The 'Second Series' was intended to follow the course and break-down of their marriage.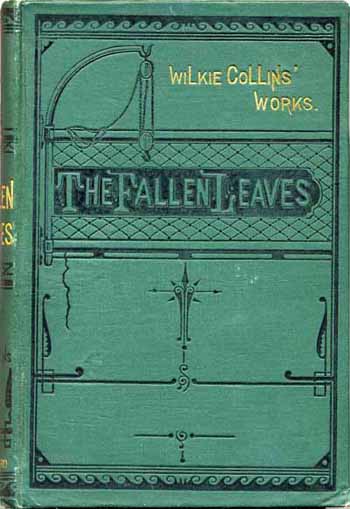 1879 edition by Rose-Belford of Chicago
Serialisation
The World, 1 January-3 July 1879; and in The Canadian Monthly, February 1879-March 1880.
Book publication
Firs
t edition
3 volumes, Chatto & Windus, London 1879. Olive-brown cloth, covers blocked and lettered in black, spines lettered in gilt, blue and black floral end-papers. Half-title in each volume. Published between 1 and 16 July 1879.
Vol I (viii) + 276 pp
Vol II (iv) + 272 pp. 40 pp publisher's catalogue dated May 1879 bound in at end.
Vol III (iv) + 296 pp
1 volume editions
Chatto & Windus 1880-1899. Sutton, Stroud 1994.
1st US edition
Included in Collier's collected edition, (vol 21), 1900.
Canadian edition
Rose-Belford, Toronto 1879.
Translations
German, Berlin 1880; Russian, Moscow 1880
[Top of Page] [Main Works] [Front Page]